---
Since emerging onto the world stage in early 2020, corona virus it has significantly impacted everyday life with many of us living in uncertainty and fear due to its wide-ranging health and economic impacts.
Thankfully dogs are not affected by coronavirus which is a definite silver lining in these times of lockdown and social distancing. There are however many questions from concerned owners over coronavirus and their dogs. We'll answer them here.
Can my dog catch Corona Virus?
Coronavirus (COVID-19) is a disease of people. Its global spread is due to transmission between people and there is no evidence animals are responsible for this ongoing spread.
There is however evidence dogs can catch the virus from infected humans. (See excerpt from World Health Organization below). It is important to note dogs do not get ill or exhibit symptoms of coronavirus and they cannot transmit the virus themselves.
"The Veterinary Services of the Hong Kong Special Administrative Region of the People's Republic of China reported to OIE evidence two dogs have been infected with the COVID-19 virus following close exposure to their owners who were sick with COVID-19. The test showed the presence of genetic material from the COVID-19 virus in nasal and oral specimens. The dogs were not showing clinical signs of the disease."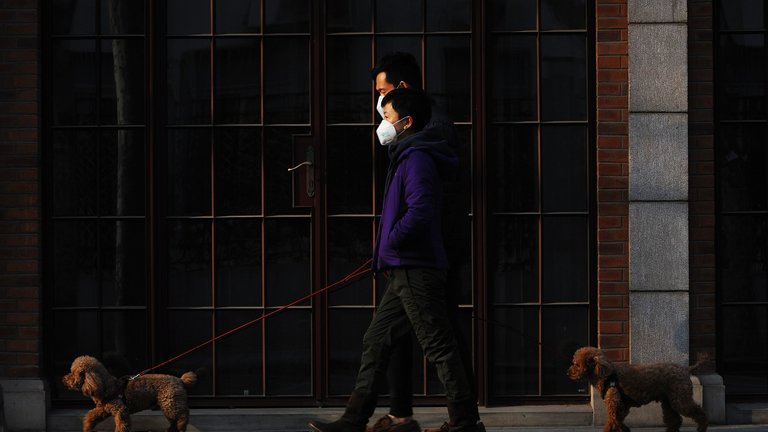 Can my dog transmit COVID-19?
There is no evidence of animal-to-animal transmission or of animal-to-human transmission of coronavirus (COVID-19).
However, there is potential for dogs to act as fomites (a technical term for an object or material which can carry infection). For example, if your dog was sneezed or coughed upon or handled by a person infected by coronavirus, the virus could remain on your dog's coat. If your dog was then handled by another person, the virus could be transmitted to this person.
For this reason, it is advisable to practice social distancing for your dog as well as yourself. Do not let people who are not part of your household pat or handle your dog.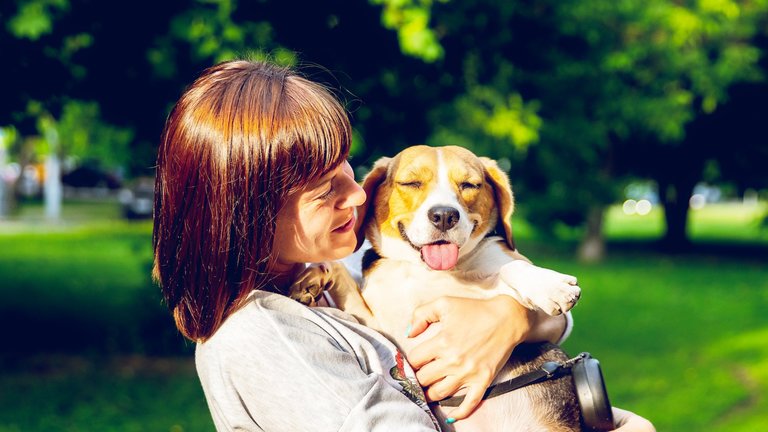 Can I take my dog for walks during Corona virus lockdown?
Abide by local laws regarding access to outdoor spaces. Many localities allow for outdoor exercise so long as social distancing is practised. Ideally walk your dog at least twice daily to provide exercise, mental stimulation and opportunity to toilet.
Employ best social distancing practice by avoiding other people and dogs and avoiding contact with benches, playgrounds, exercise equipment and water bubblers in public areas. Keep your dog on a leash and maintain 2 meters distance from others.
How do I care for my dog if I am diagnosed with COVID-19?
The World Health Organization provides the following guidelines for pet owners infected with coronavirus:
"When handling and caring for animals, basic hygiene measures should always be implemented. This includes hand washing before and after being around or handling animals, their food, or supplies, as well as avoiding kissing, licking or sharing food.
When possible, people who are sick or under medical attention for COVID-19 should avoid close contact with their pets and have another member of their household care for their animals. If they must look after their pet, they should maintain good hygiene practices and wear a face mask if possible. Animals belonging to owners infected with COVID-19 should be kept indoors as much as possible and contact with those pets should be avoided as much as possible."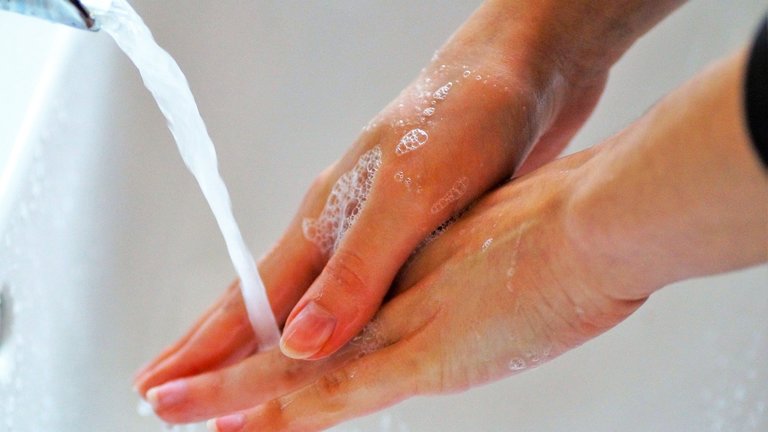 How do I provide exercise for my dog during corona virus lockdown or quarantine?
If you find yourself in a lock down situation where you are unable to leave your home, dog exercise and mental stimulation can be provided through games, dog work-out sessions and making changes to your dog's feeding regime. Here are a few suggestions:
Turn mealtimes into a scavenger hunt: spread and hide your dog's kibble throughout the house and garden.
Intersperse multiple play sessions throughout the day: 5-10 minutes of fetch, hide & seek or football
Encourage your dog to walk up and down the stairs multiple times (if they have healthy joints)
Teach your dog new tricks and practice obedience training to keep your dog mentally stimulated and on their feet.
It is important to try and maintain your dog's routine where possible. By keeping up your dog's regular exercise you will help maintain their mobility, regulate weight and reduce anxiety and boredom.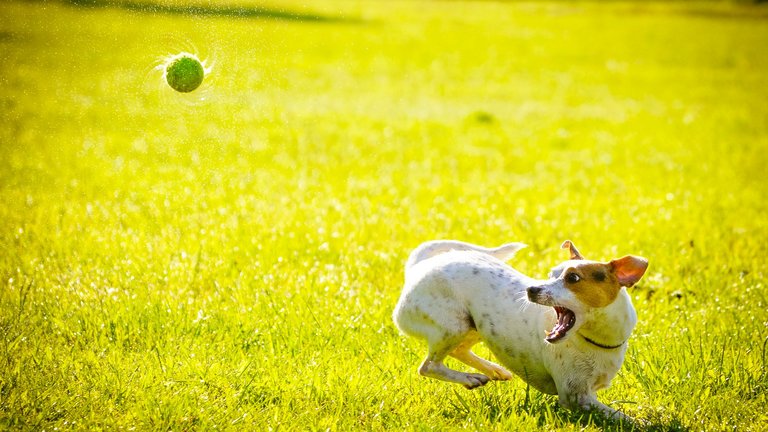 How do I keep my dog healthy during COVID-19 isolation?
Remember prevention is better than cure. So keep up to date with your dog's health schedule. Continue providing regular medications and maintain parasite prevention (worm, flea, tick, heartworm prevention). Should your dog fall ill, don't panic. Even in isolation, expert advice is available.
As a result of the corona virus pandemic many vets throughout the world are offering tele-consultations, enabling vets to provide advice and prescribe medication via phone and video call. As an essential service veterinary clinics remain open for your pets care.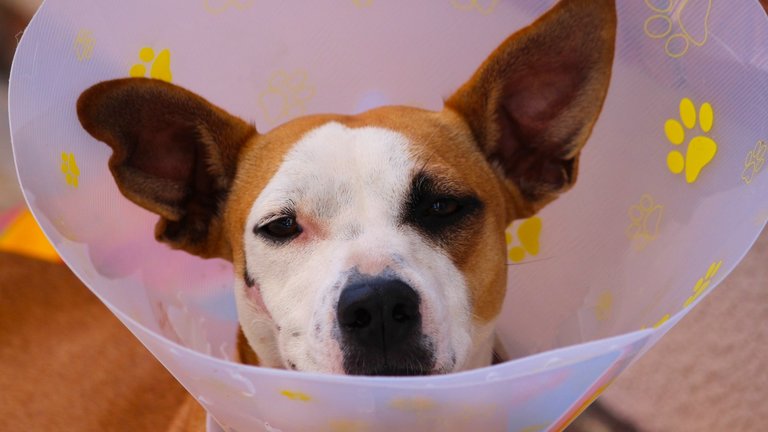 Pay extra attention to your dog's food intake. If daily exercise levels reduce make changes to food intake to prevent weight gain. Likewise pay attention to your own feeding habits. Extra time at home often leads to increased snacking and increased feeding of treats which quickly results in dog weight gain. Set your dog a daily food and treat allowance and make sure the entire household heeds it.
Finally, keep calm and carry on
Millions of dogs around the world are currently rejoicing over the extra attention and company they are receiving as a result of their owners staying home.  Meanwhile we humans benefit by maintaining some normalcy in our lives through keeping up with our dog's needs.  We now value the companionship of our dogs more than ever. Not to mention their adorable antics which bring comic relief to the situation we all face, THANK DOG!
This coronavirus pandemic will pass. By heeding isolation and social distancing guidelines, enjoying the companionship of our dogs and keeping in contact with friends and family by phone, we will get through this together.