---
Dog Friendly Places: How the World is Embracing the Dog
Pet ownership has been rising for decades. But now more than ever, pet parents are integrating their pets into their everyday life. They are our furry children after all. Businesses are getting smart to the fact that people want to take their pets with them and dog friendly restaurants, cafes, pubs, hotel chains, cruises and resorts are popping up all over the world. It's easier now than it ever was to hang out with your pet.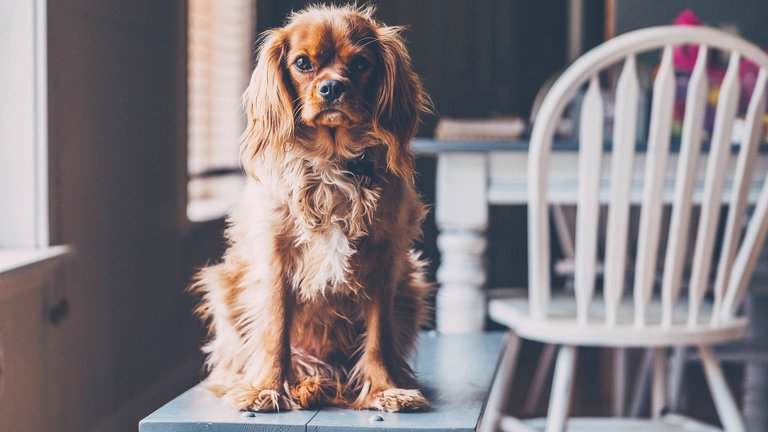 Dog Friendly Restaurants
France has been dog friendly for decades. Take a stroll through Paris and you'll see large dogs napping discreetly beneath tables or a poodle with its own seat in a restaurant. The French are much more lenient about allowing dogs in restaurants.
In Switzerland and the Netherlands you can assume your dog is welcome at restaurants unless there's a sign telling you otherwise. In Poland, Sweden, Luxembourg, the U.K. and other European countries you'll find a smattering of dog friendly restaurants, where dogs are allowed inside.
Elsewhere in the world, rules have relaxed enough to allow dogs at the outdoor tables of a restaurant, on patios and beer gardens.
Know some great dog friendly restaurants and cafes in your city? Share your recommendations with other dog owners using WAGSTA.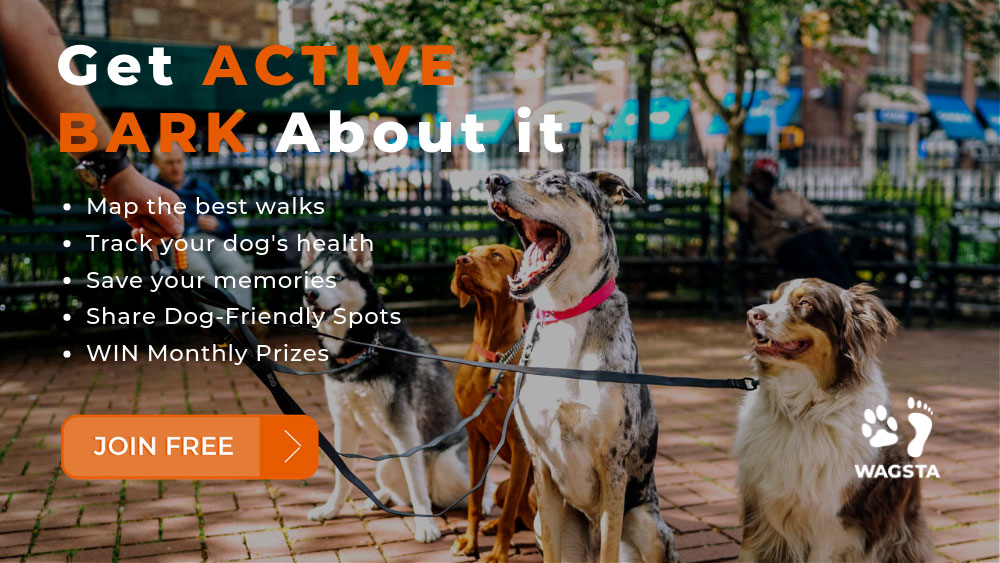 Table Manners: 7 Tips For Dining at a Dog Friendly Restaurant
Keep your dog on a short leash. Other guests won't want a dog nose sniffing around their plate and servers need to be able to rush through the restaurant with plates of food without being tripped up by your dog. Your dog should lie quietly beneath your table, or in your lap, out of the way.
Well-behaved dogs only. If your dog is unsociable, leave him at home. Children and guests will want to pet him and there might be other dogs present. A restaurant is no place for growling or nipping. Socialize your dog in a more forgiving environment before you introduce him to the dog friendly dining scene. Dogs should obey the voice commands "sit," "down" or "stay" on cue in high distraction areas.
Barking dogs should leave. Some dogs are uncomfortable in bustling environments, especially when guests or servers rush by. If your dog starts barking, he's probably stressed. Have your meal boxed so you and your dog can leave. It's the right thing to do for your dog.
Bring water and a collapsible bowl. Most dog friendly restaurants will have a dog water bowl out the front. If they don't, give your dog a drink of water before you go in. If you're at an outdoor table, you can place the bowl under the table where it won't be walked on by guests or knocked over.
Choose a quiet table. Not all guests like dogs and some are afraid of them. Be considerate. Choose a table away from high traffic areas in a quiet corner or outdoors. Your dog will be able to relax more and is less likely to be stepped on.
Keep your dog occupied. If your dog isn't likely to sit quietly for an hour around food, noise and lots of people, bring a chew toy and some chew treats to keep him occupied. If he's too distracted to chew these, he is probably nervous. Box your food and leave.
Take poop bags.  Don't humiliate yourself by not being prepared if your dog poops in front of a restaurant full of people.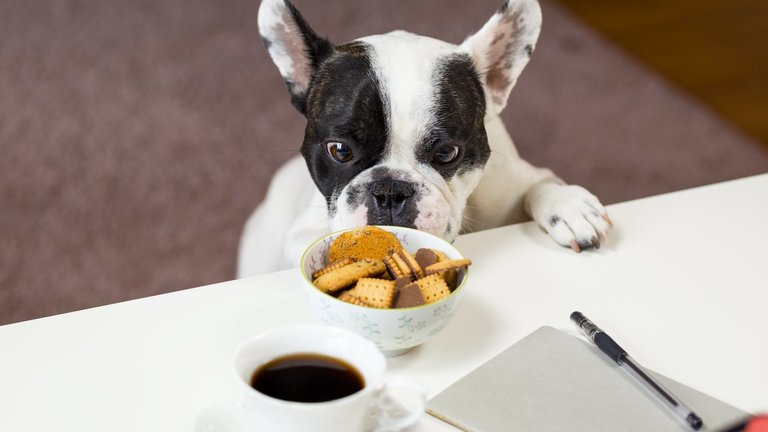 Dog Friendly Pubs
There are hundreds of dog friendly pubs across the UK, and many of them within prime dog walking country. Enjoy a magical ramble through the countryside with your best friend, and relax afterwards by a cozy fire over some refreshments at a charming local pub. Pictured is the Black Bull Inn, Frosterley. You can work up an appetite on a Pennines ramble before dropping in here for lunch and a beer with your dog at your feet.
There are websites with databases and maps dedicated to helping you locate dog friendly pubs in your area of choice.
Many of these pubs are located near dog friendly accommodation, too.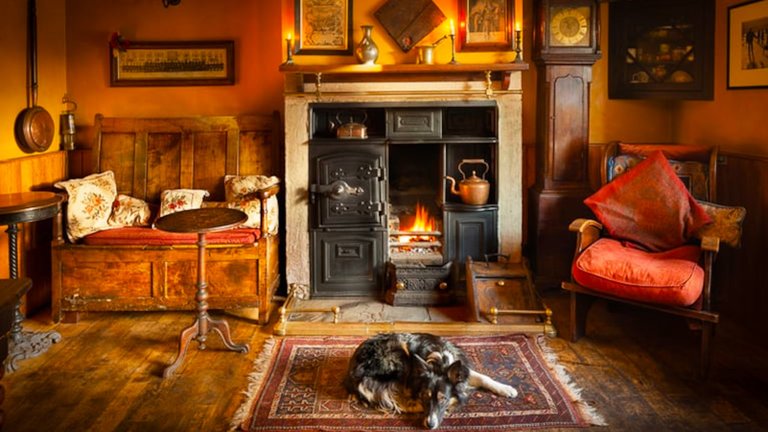 Dog Friendly Cafes
Dog friendly cafés are a growing trend. With many cafés welcoming dogs in their alfresco seating areas. What better way to start the weekend than taking a morning stroll with your dog to the local café. Chances are you will be in similar company!
Taking this dog-friendly theme one step further, the 'Dog Café' creates a café scene entirely dedicated to dogs!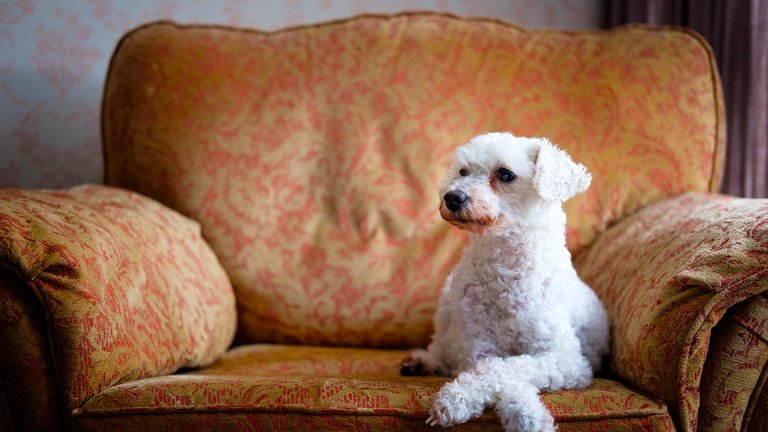 The Dog Cafe
It all started with the Cat Café craze, but dogs are now in on the act with Dog Cafés springing up in major cities around the world. The Dog Café is a place where you can enjoy your coffee and cake with some canine company. Sometimes the dogs are provided, sometimes you are able to bring your own.
The United Kingdom
Newcastle has the Dog and Scone where resident dogs hang out with patrons in a garden-themed setting with a comfort-food menu & coffee.
At Manchester's Beach Dog Café, playtime with dogs is offered in the adjoining play area. You can also adopt a dog to take home with you.
The Pug Café in London organizes pop up events all over England dedicated to dogs for dogs. Originally focused on pugs, the Pug Café now organizes pop up cafes for Dachshunds, Frenchies and Pomeranians. These events are designed to create a safe space for your pooch to meet fellow pups. Humans are welcome, even if you don't have your own dog. The menu offers dog treats and pupuccinos. Humans can enjoy coffee and cake, too.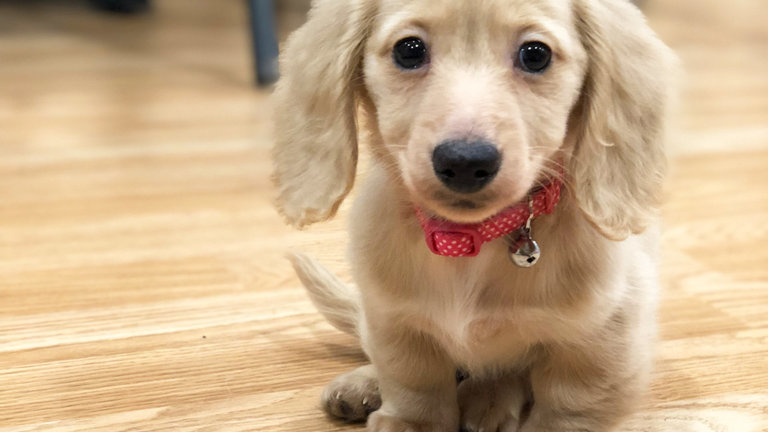 Japan
In Tokyo, Dog Cafés are dedicated to particular breeds. The Mame Shiba Café, for example, is dedicated to the Mame Shiba Inu,  a smaller version of Japan's popular Shiba Inu dogs. Tatami flooring and low dining tables create a homely traditional vibe. The entry fee covers entrance, a drink and 30 minutes with the pooches. Arrive early to avoid long queues.
The United States
America's first dog café opened in New York City's East Village in October 2017. Boris & Horton was created for New Yorkers who wish to enjoy a meal and coffee alongside their dogs. They also host adoption evens but unlike the city's cat cafes, the dogs don't live there. The menu is all vegetarian with vegan and gluten free options.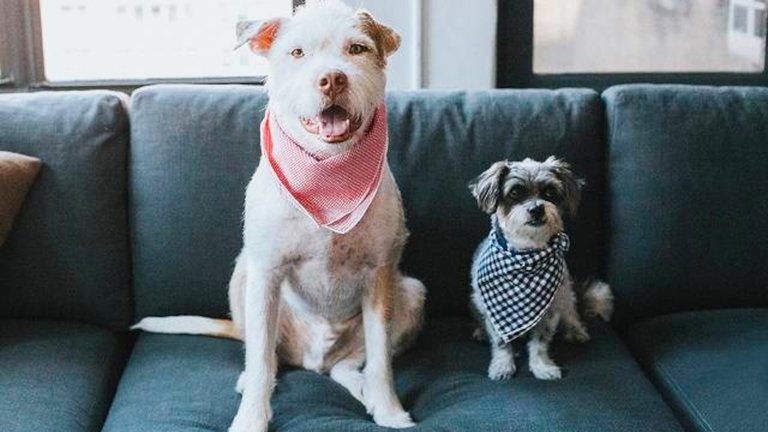 The Dog Café in Los Angeles is a different concept. Here you can catch up with friends over a latte while snuggling the resident lap dogs. If you fall in love with one, you can adopt him because all dogs at the Dog Café are rescues looking for their forever home.
Australia
Cafe Bones in Sydney is an outdoor cafe in a dog park offering cafe bites, coffee, plus pet-friendly snacks & drinks.
Doghouse in Melbourne offers a fairly extensive menu of full meals and snacks for dogs and a rather more limited menu and coffee for humans.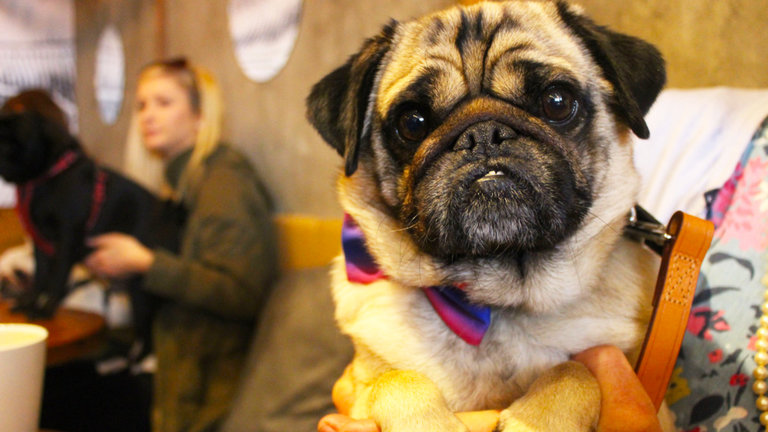 Dog Friendly Vacations
Some tour companies are catering to dog owning travelers who wish to adventure with their pooch. Walking tours of Britain and Europe, white water rafting adventures or dog friendly vacation packages – with our list of dog friendly locations and tour companies, the world just got bigger for you and your dog.
Flying with a Dog
Flying with your dog is not as difficult as you might think. Read all about pet passports, dog friendly airlines, and travel tips in our article, Flying with a Dog.
Dog Friendly Hotel Chains
Hotel chains all over the world are rolling out the red carpet for you and your best friend. We've done the leg work to find the 22 most dog friendly hotel chains in Europe, USA, and all over the world along with their pet policies. You never know, your favorite chain might be on the list!
Dog Friendly Cruises
There's nothing quite as much fun as exploring new lands on a boat. We think your dog will agree! He can cruise between New York and England on the Queen Mary 2, explore Germany and the Netherlands on a dog friendly riverboat, cruise down Norway's Fjords, sightsee the coast and waterways of the United States, ride ferries between Italy and Greece, Spain, France and England and explore the Greek Isles. Read our list of dog friendly cruises, and start planning your next adventure!

Track and share your dogventures with your free WAGSTA walkies, weight and wellness tracker! Join the pack and create the optimal healthy lifestyle for your dog!