---
The WAGSTA Story.
All great ventures have a story behind them! And WAGSTA's story is hitting home with dog lovers, business innovation awards and the press…
Awards:
2018: Global Health and Pharma: Animal Health and Wellness Award:
Best Online Dog Diet Program.
2018: TNQIA – Tropical North Queensland Innovation Awards-Finalist Mayor's Choice
2018: Advance Queensland- Ignite Ideas Recipient
2017: Australia Post Regional PitchFest- State Finalist and Runner-Up
2017: Myriad Technology and Innovation Festival- North Queensland Showcase Delegate.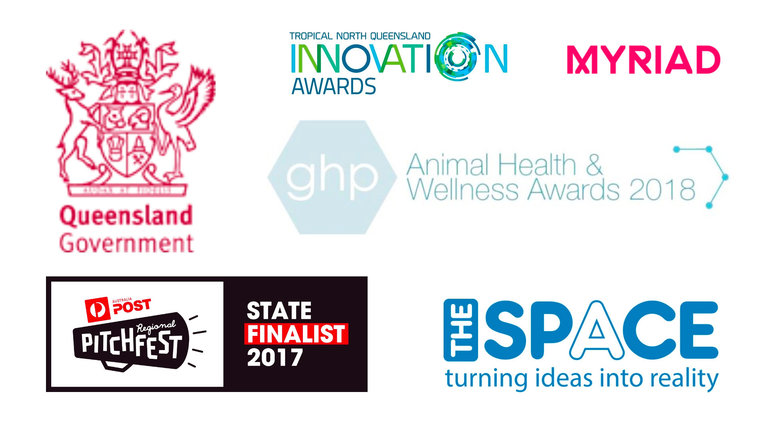 We've been featured across Radio, TV and the Written Press:
The Daily Mail, The Huffington Post, ABC News, Nine News, Seven News, ABC Radio, Hit FM, The Australian, The Courier Mail, The Cairns Post, The Cairns Sun, Tropic Now, The Observer, Smart Company.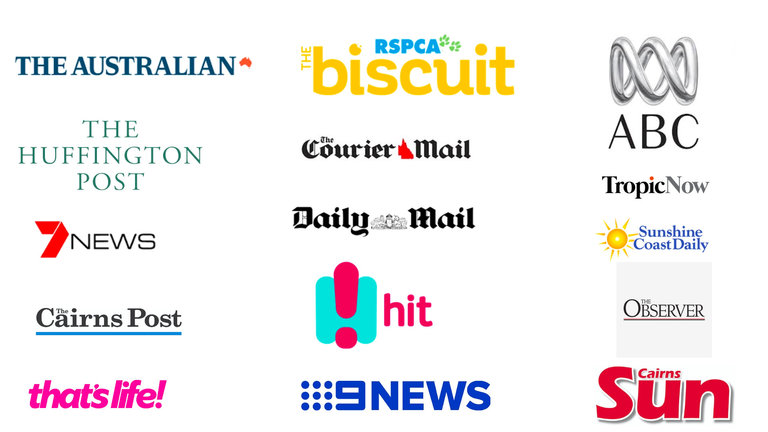 And have provided dog health and diet expertise for articles in: 
The Huffington Post, Vero Beach Magazine- FL, USA , RSPCA Magazine-The Biscuit, The Cairns Sun, That's Life Magazine.
Why the Attention?
Because WAGSTA is a world-first solution to a world-wide problem!
A problem which both dog lovers and vets alike, have struggled to overcome….
Here is our story behind the inspiration for WAGSTA…
The WAGSTA Story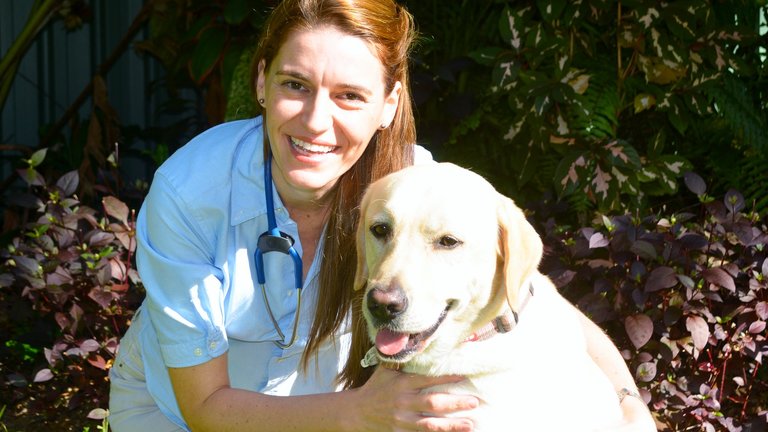 Behind every innovation, there is a problem. A problem which causes frustration when a suitable solution does not exist…
For Dr Charlotte Williamson, the frustration was inadequate weight services for pets. After all, if humans receive weight coaching and diet plans at the drop of a hat, why not our pets?
As a veterinarian of 20 years, having worked across Australia and the United Kingdom, Dr Charlotte witnessed increasing rates of dog obesity and the many struggles pet parents had dieting their dogs.
During this time, Dr Charlotte was frustrated by her own inability to properly support pet owners in a clinical setting. The time and pricing constraints of a typical veterinary consultation making it impossible to provide in-depth, continued weight management support. A solution was needed!
And so the seed was planted- to create an accessible and affordable weight management and support platform. And in doing so, break down the time, price and geographic constraints faced by many pet owners when seeking expert weight management advice.
As a long term dog lover and having previously owned a tri-fector of obese-prone breeds (Labrador, Beagle and Cattle Dog!), Dr Charlotte knew a multi-faceted solution was needed. A weight plan which addressed both human and dog behaviour, whilst supporting owners every step of the way to achieving and maintaining their dog's healthy weight.
As luck would have it, Dr Charlotte was fortuitous to welcome a rescue dog into her family at this time. An obese Labrador called Maxo!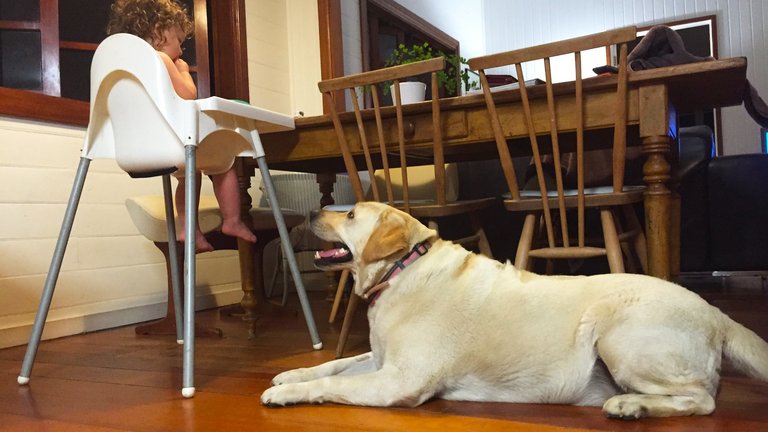 Maxo's input was the icing on the cake! Helping bring home the daily challenges faced by pet parents when doggy dieting.  Whether it be bin raiding, stealing food from toddlers or scavenging fruit from trees, you name it, Maxo did it!
In less than 6 months, Dr Charlotte successfully helped Maxo lose 16 kgs (45 lbs)! No mean feat with a 4 year old and toddler underfoot!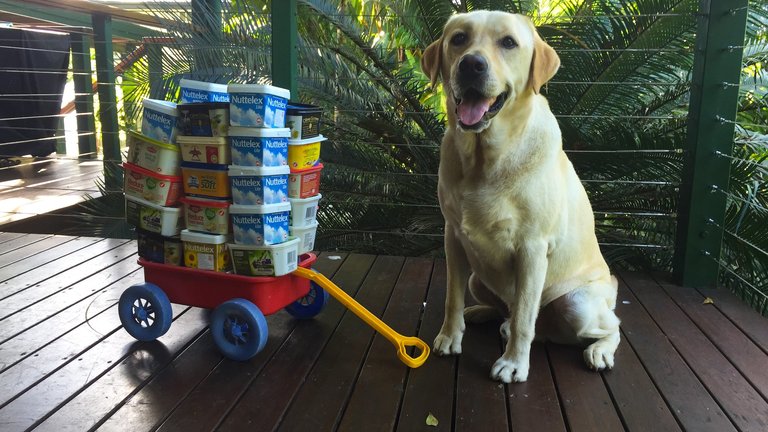 After witnessing Maxo's amazing transformation, Dr Charlotte combined this real-world experience with her clinical veterinary expertise to create the beginnings of WAGSTA!
WAGSTA has come a long way since 2015…
2015: Maxo's Makeover!
Dr Charlotte develops online diet program- The K9 Weight Challenge.
2016: Launch of The K9 Weight Challenge Program
2017: Launch of DogSlim.com- website providing free dog diet information- helping promote awareness of dog obesity.
2018: Build WAGSTA Tracking – a free app which promotes an active doggy lifestyle by motivating pet parents to be active with their dogs- through walk tracking and sharing!
2019: Launch of WAGSTA Wellness diet memberships.
WAGSTA Wellness provides diet plans according to owner budget and support needs. Offering 50+ combined-years of veterinary weight expertise direct to the homes of dog lovers!
….. The journey continues!
You can be part of the WAGSTA journey simply by mentioning our free walk and wellness tracker to your dog-loving friends.
Together we can improve the health and happiness of dogs throughout the world!